Category:Clough
From Archaeopedia
Clough & Associates Ltd
Introduction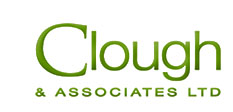 Clough & Associates Ltd is one of the largest Heritage Consultancies in New Zealand. For over 10 years, they have carried out work involving:
Archaeological assessment, survey and excavation
Historical research
Recording built heritage
Inventory
Mitigation of damage on archaeological sites.
---
People
Associates (at one time or another)
---
Key Projects
Historic
Pre-European
---
Pages in category "Clough"
The following 18 pages are in this category, out of 18 total.