Wellman Harold
From Archaeopedia
Harold William Wellman 1909 - 1999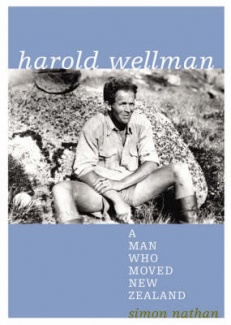 Wellman was a pioneering New Zealand geologist with an interest in archaeology. His career started in surveying but moved to geology. Wellman's greatest contribution was the recognition of the South Island alpine fault, its 480 km offset, dating its commencement and demonstrating its ongoing movement.
Wellman became interested in archaeology when resident in Gisborne while working as a petroleum geologist. He took an interest in human occupation in relation to coastal processes, human induced erosion and volcanic ash deposits. He encouraged Alan Pullar to further his work. On moving to an academic position he undertook a survey of the coasts of New Zealand which characteristically he pulled together into an overview of the recent history of New Zealand[1]
Wellman was influential in the research of Bruce McFadgen, supervising his doctoral thesis, which followed up on the coastal sediments ideas.
His theodolite is in the collection of Te Papa - here.
Wellman has an entry in the Dictionary of New Zealand Biography - here.
Wellman's biography is Nathan 2005.
References
↑ Nathan 2005, Harold Wellman: a man who moved New Zealand. Victoria University Press, Wellington, N.Z.
Bibliography
1960. The stratigraphy and human occupation layers in North Island coastal sections. Asian Perspectives 3(1):91-94.
1962a. Maori occupation layers at D'Urville Island, N.Z. NZ Journal of Geology and Geophysics 5:55-73.
1962b. Holocene of the North Island of N.Z.: a coastal reconnaissance. Transactions of the Royal Society of N Z, Geology 1:29-99.
- and A. T. Wilson 1964. Notes on the Geology and Archaeology of the Martins Bay District New Zealand Journal of Geology and Geophysics 7(4):702-721.