Victoria Park Tunnel
From Archaeopedia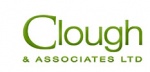 Excavation and archaeological monitoring of works for the Victoria Park Tunnel.
Project Background
The New Zealand Transport Agency (NZTA) and the Victoria Park Tunnel Alliance are developing a multi-lane motorway tunnel beneath Victoria Park. The construction of the tunnel through Victoria Park involves the use of cut and cover techniques. Victoria Park contains a major area of late 19th century reclamation, recorded as site R11/2374 in the New Zealand Archaeological Association site file. Prior to construction three test trenches were excavated to provide information on the soil structure, environmental conditions and archaeology.
Project Partners (Heritage)
TO ADD: Beca, Fletcher Construction, Higgins Contractors and PB
Excavations
| | |
| --- | --- |
| Victoria Park Tunnel | Bird Cage - Rob Roy Hotel |
Maori History
This page is a Stub
Further content needs to be added. For changes please drop a note to the webmaster.
1840 on
The history of Victoria Park and the surrounding landscape has been broadly documented in a series of archaeological assessments for both Victoria Park and Victoria Park Market.
Freeman's Bay was one of the earliest areas of settlement in the new capital city of Auckland established in 1840. Prior to European settlement, Freeman's Bay contained remains of earlier Maori settlement, with pa sites occupying the headlands at either end of the bay. Maori referred to this portion of the foreshore as Waikokota (the place where cockles could be harvested) (Hopkinson 2004).
Soon after the Tamaki isthmus was chosen as the site for the new capital in 1840, plans were drawn up for the new town. Colonial Surveyor Felton Mathew laid out streets beside the shores of Commercial, Official and Freeman's Bays. Freeman's Bay was earmarked for reclamation, but it would be many years before this eventuated. By the early 1850s the bay was developing an industrial character with sawyers, brick makers and boat builders operating businesses by the water's edge. These businesses would become more numerous as time went on and the foreshore was heavily built up by the 1870s. By 1883 it boasted nine ship builders, three sawmills, a brass and iron foundry, glassworks, asphalt works and numerous coal and lime dealers. The landscape of the bay changed following the constitution of the Auckland Harbour Board in 1871. In 1873 a small reclamation was under way and development of foreshore facilities would soon follow.
In 1885 further reclamation of Freeman's Bay began. The area between Drake and Patterson Streets (now Victoria Street) was filled in 1886 and by 1901 the land which would soon become Victoria Park was reclaimed. By this stage the bay had been obliterated and in the early 20th century a section of land would be formed north of Victoria Park, further divorcing the original Freeman's Bay area from the sea.
Archaeologists
Links
http://www.nzta.govt.nz/projects/victoria-park-tunnel/
https://www.nzta.govt.nz/projects/sh1-victoria-park-tunnel/heritage/