Sunde Rudy
From Archaeopedia
This page is a Stub
Further content needs to be added. For changes please drop a note to the webmaster.
Rudy Sunde 1927 - 2015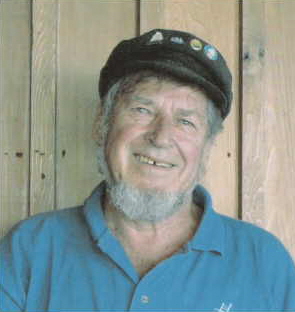 In that same period of the 50s and 60s, Pat and I were also active in the University of Auckland Archaeological Society. We went to many digs and these were always enlivened with evening campfire singalongs. So when a farewell present was needed for a lecturer leaving Auckland in 1967, it was suggested that the Fernfire Singers together with Sue Bulmer and Gary Law make a recording of some of the more popular campfire songs. This was done and the 12" LP with a lovely cover by the now famous Robyn White and the title SWEAT IN THE SUN MATE was produced in a run of about 150 copies. This record has some New Zealand classics (some of which had not been recorded before) like "The Wakamarina", "Day the Pub Burned Down", "Down on my Luck", "Gumdigger", "Dulcie", "Digger's Farewell" and "Shanties by the Way".
See also the Sunde archaeological site
---