Smart Max
From Archaeopedia
Smart, Maxwell James Grant 1896 - 1972
This page is a Stub
Further content needs to be added. For changes please drop a note to the webmaster.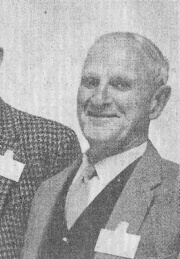 He has a DONZB entry written by Arthur Bates. Here.
Max was the father of archaeologist Colin Smart.
Bibliography
Smart, M J G and A Bates, 1972 The Wanganui story. Wanganui Newspapers, Whanganui.

References