Opito T10/777
From Archaeopedia
T10/777 Opito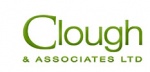 An assessment and investigation of T10/777 was carried out by Gumbley and Hoffman in 2007.
Excavations conducted with assistance of Ngati Hei.
<googlemap lat="-36.707823" lon="175.792065" zoom="18"> -36.706619, 175.792537, Opito Bay </googlemap>
Near earlier excavated archaic Maori sites at Opito.
Site revealed two clusters of storage pits and a large house. Area of midden included a dog skeleton overlying shell, overlying earlier large pits in dune.

Archaeologists
Original Assessment and Investigation