Omeru Pa - Visit
From Archaeopedia
Omeru Pa - Visit
SITE TO VISIT
Omeru
Omiru, O Meru
Ethnicity:
Maori
Site type:
Pa
Where:
On SH16 45 mins from city
How to get there:
Car - Parking at the reserve
How Long to allow:
1 hr walking over the site.
Disclaimer
Location:
Omeru Reserve on the east side of SH16. There is a formed car park at the reserve. 1842 Kaipara Coast Highway, Kaukapakapa.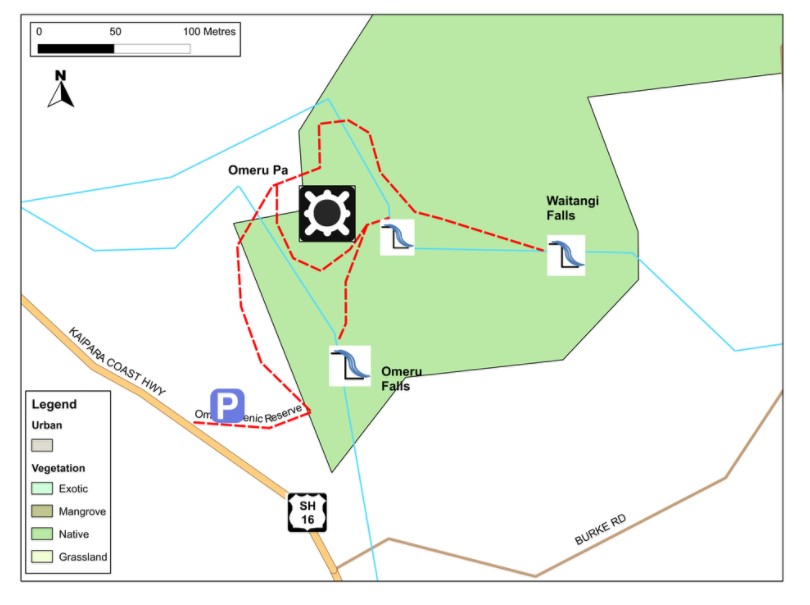 What:
Small conical hill with terraced defences. Outside the defences are a group of pits. There are good paths on the site.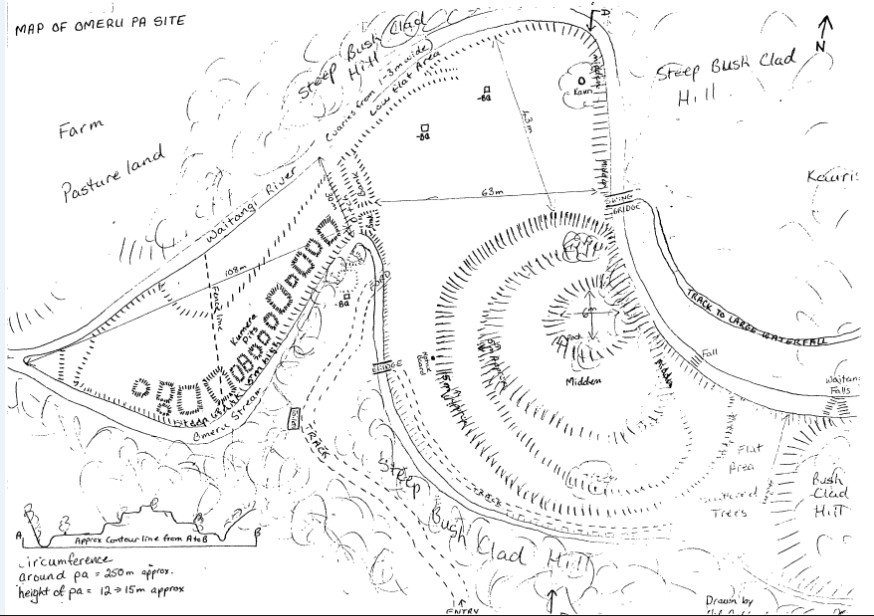 Diagram ex Archsite
What else to do there:
Visit the waterfalls on the reserve.
Helensville is a heritage town.
Hot spring baths at Parakai.
Web info:
https://andthedogcametoo.weebly.com/omeru-scenic-reserve.html