Omaha Beach
From Archaeopedia
Summary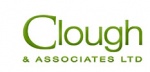 The Omaha Beach project has provided an important case study in the occupation of an early – late Classic period landscape used by Maori for the exploitation of the rich coastal marine resources including shark, ray, other fish and shellfish. From the mid-15th century, there was frequent use of the sandspit as a base for large-scale pipi extraction, with large quantities of protein collected both for immediate consumption and for longer-term storage. This pattern continued until well after European settlers arrived in the area.

---
Location and Date
Omaha Beach, Whangateau Harbour, near Warkworth. New Zealand
Excavations between 2002-2004

<googlemap lat="-36.334488" lon="174.773941" width="200" height="200" selector="no" controls="none"></googlemap>
Type
Pre-colonial Maori shell middens. Mid-15th Century to 18th Century AD/CE
Excavators
Project Director: Rod Clough (PhD)
Season 1
Supervisors: Matthew Campbell (PhD), Donald Prince (MA Hons)
Archaeologists: Kim Tatton (MA Hons), Mica Plowman (MA Hons), Barry Baquié (MA Hons)
Historian: Tania Mace (MA Hons)
Season 2
Supervisors: Donald Prince (MA Hons), Simon H. Bickler (PhD)
Co-ordinator: Mica Plowman (MA Hons)
Archaeologists: Vanessa Tanner (MA), Sally Burgess (MA Hons), Barry Baquié (MA Hons)
Ngati Manuhiri/Ngati Wai Representatives:
Other contributing specialists:
---
Artefacts
Only a few artefacts recovered: an adze (in Season 1) and a netsinker (in Season 2) with some obsidian flakes as well. Predominantly shell midden.
---
Publications
Excavation Report:
Omaha Beach Archaeological Project (2003). Includes Report PDF, additional photos, archaeological plans and sections and web interface. Available from Clough and Associates Website
Other
Campbell, M., S. Bickler, R. Clough. 2004. The Archaeology of Omaha Sandspit, Northland, New Zealand. New Zealand Journal of Archaeology 25(2003):121-157.
Campbell, M. 2003. Contingent scales of analysis at Omaha, northern New Zealand. Australian Archaeology 57:112-118.
Campbell, M., R. Clough. 2002. Omaha Beach, Stage 1: Preliminary Archaeological Report. Archaeology in New Zealand 45(2):128-152.
---
See other Category:Prehistoric
---