O'Connor Blaze
From Archaeopedia
Blaze Valeska O'Connor 1975 - 2009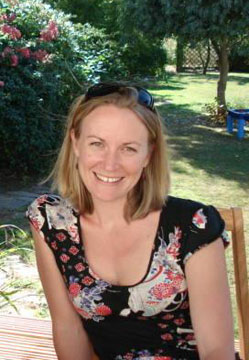 From the University College of Dublin School of Archaeology page:
"Blaze received her BA (1996) and MA (1998) degrees from the University of Auckland, New Zealand, where She studied art history and anthropology, with a focus on Pacific prehistory. From 1998-1999 she worked for the Museum of London Archaeology Service (MoLAS) as a Field Archaeologist / Excavation Supervisor, before taking up the post of Research Officer at Bournemouth University in 1999 on an English Heritage commissioned research project, the Rock Art Pilot Project. She worked for Margaret Gowen and Company as an Archaeological Surveyor from 2000-2001 before starting her PhD in UCD School of Archaeology as a Government of Ireland Scholar with the Irish Research Council for the Humanities and Social Sciences. From 2004-2005 she was employed in the School as a Lecturer in prehistory and landscape archaeology, following which she commenced a position as a Humanities Institute of Ireland Post-Doctoral Research Fellow affiliated with the School."
One of her most unsual archaeological projects was the investigation of the debris in Francis Bacon's studio in Reece Mews in the process of its reconstruction elsewhere Link.
---
Tributes:
Archaeology in New Zealand Obituary 52(3):124-126
Institute of Archaeologists of Ireland
World Archaeological Congress - tributes page