Difference between revisions of "Mt Eden - Visit"
From Archaeopedia
Line 51:
Line 51:
 

===Panorama Views===

 

===Panorama Views===

 

<html>

 

<html>

−

<iframe frameborder="0" src="http://photosynth.net/embed.aspx?cid=9cb91a0a-b140-4c51-aa59-99f049756278&delayLoad=true&slideShowPlaying=false" width="750" height="450"></iframe>

+

<iframe src="://.net/--" width="" height=""

 

</html>

 

</html>

 
 
---
Revision as of 14:05, 26 October 2017
Mt Eden
SITE TO VISIT
Mt Eden
Maungawhau
Ethnicity:
Maori
Site type:
Pa
Where:
Central Isthmus - 10 minutes from the city centre
How to get there:
Bus (Check Rideline) or taxi.
How Long to allow:
2 hrs walking over the site. For the less fit there is a summit road.
Disclaimer
Location:
What: Prehistoric Maori fortification and town built on a volcanic cone. There is a little on site interpretation. Be sure to get away from the summit where modern road and carparks have destroyed the Maori evidence. Look out for kumara storage pits (see picture).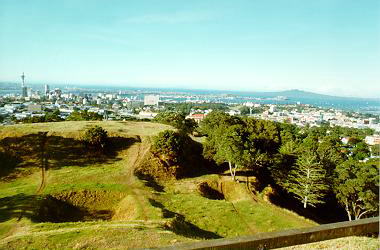 What else to do there:
Great views over the inner city and harbour and beyond to the Hauraki Gulf.

Web Info: http://www.arc.govt.nz/environment/volcanoes-of-auckland/mt-eden.cfm
---
Panorama Views