Hooker Ray
From Archaeopedia
Hooker Raymond H (Ray) 1945 - 2011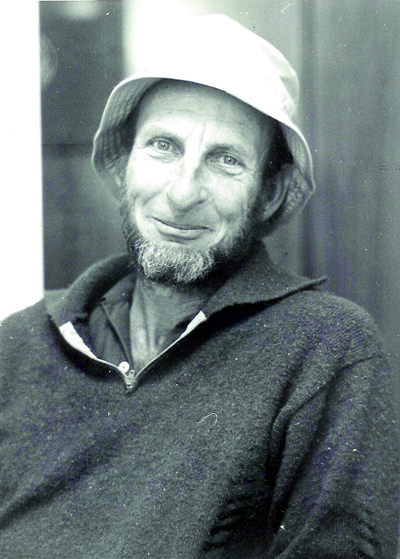 Ray was born in Britain and came to New Zealand in 1957. A New Zealand childhood around Meremere raised an interest in the archaeology of the New Zealand Wars site in the vicinity. His early adult life included a spell in the New Zealand Navy and a later wide variety of jobs. He pursued archaeology as an interest living in Taranaki. While he was working at New Zealand Steel in Waiuku he took the opportunity study archaeology at Auckland University.
Working for the NZ Forest Service on the West Coast allowed the interest in archaeology to turn into a career, moving to the Department of Conservation when it was founded. A later move was to self-employment as an archaeologist initially in Cambridge and then in Tauranga.
Ray operated as a consultant under the name of Arcsearch. In his years of consulting he produced hundreds of reports ranging from minor inspections, through mitigation excavations, to substantial pieces of historical research into archives dealing with the relationship of what was found on paper to what existed in the field. Ray's contribution to the published literature was relatively slight in comparison. He was valued by his clients for being a completer - meeting client and regulator requirements and deadlines and for his practical knowledge of the issues they faced in their industries in dealing with heritage sites.
Ray undertook some major work at Waihi, particularly the archaeological side of the Union Hill Cornish pumphouse relocation.
Ray served as NZAA councillor, President and Vice President.
Neville Ritchie contributed an obituary of Ray to Archaeology in New Zealand, (2011) 54(1):8-12.
External Sources
http://www.marthamine.co.nz/corn_pump_move.html Accessed June 2011
Ex-Coast archaeologist Ray Hooker dies, Greymouth Star 2011 Accessed June 2011
---

Bibliography
Kevin L. Jones, Ray Hooker and Atholl Anderson 1995 Anderson Bruce Bay Revisited: Archaic Maori Occupation and Haast's 'Palaeolithic'. New Zealand Journal of Archaeology: 17:111-124.
Ritchie, N.A. and R Hooker 1997. An archaeologists guide to mining terminology. Journal of the Australasian Society for Historical Archaeology: 15:3-29. On line
Hooker R H, 1971 Field Research in the Inland Taranaki Region. NZAA Newsletter: 14(4)142-156.
Some of the more important unpublished reports are listed in Neville Ritchie's obituary.