HobsonSt152
From Archaeopedia
Summary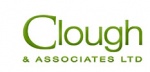 The bulk of excavated features confirm the 1908 plan and the layout of the 1907 shops along Hobson St. The excavation results were also plotted against the 1882 Hickson map showing the 19th century structures on the property. This shows that no 19th century remains were recovered from the recorded locations of the buildings, although remnants of associated structures (a field drain, rubbish pit/cesspit and the bases of some small square foundations close to the small building on the eastern boundary) were located. The smaller building at the eastern end of the property may have been between Trenches 3 and 5, and it is possible that one or more of the small square foundations may relate to this building.
---
Location and Date
152 Hobson St, Downtown Auckland. New Zealand
Excavations in 2006

<googlemap lat="-36.849732" lon="174.761088" zoom="15" width="200" height="200" selector="no" controls="small"></googlemap>
Type
| | |
| --- | --- |
| Late 19th Century, Early 20th Century Excavations | HaB9O21IIAA|200}} |
Excavators
Archaeology Team Responsibilities
---
Artefacts
Collection of artefacts from the fill.
---
Publications
Excavation Report:
---
Other
View video at YouTube: Excavation of the well
---