Clough & Associates
From Archaeopedia
| | |
| --- | --- |
| | This page is an Advertisement. The website does not accept responsibility for the quality or accuracy of any service provided from the advertised service. General information and advice on archaeological standards, practice, and legislation in New Zealand is available from the NZ Historic Places Trust (PO Box 2629, Wellington, Phone (04) 472 4341). |
Clough & Associates Ltd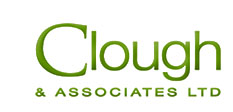 Clough & Associates Ltd is one of the largest Heritage Consultancies in New Zealand. For over 10 years, they have carried out work involving:
Archaeological assessment, survey and excavation
Historical research
Recording built heritage
Inventory
Mitigation of damage on archaeological sites.
---
Location
Based in Auckland but available for work throughout New Zealand.
Contact Details
Rod Clough
321 Forest Hill Rd,
Waiatarua, Waitakere City
AUCKLAND 0612
Ph: (09) 814 1946
Mobile: (027) 485 0059
Email: heritage@clough.co.nz
---
Previous Projects
For a list of projects listed on the website click here.
Historic
Pre-European
---