Category:Sites to Visit
From Archaeopedia
Archaeo-Tourism - Sites to Visit for the Cultural Tourist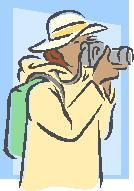 Free independent travellers seek authenticity in their travel experiences.
Modern New Zealand values its history and cultural heritage. It has cities which are world class in their liveability, national parks of stunning beauty, a diverse productive and green countryside. It has as well many protected sites from its historic heritage.
Maori, the first New Zealanders, found their own unique way of living here and after first seeking to accommodate the pressure of colonialism, many then confronted it and lost the resulting wars. New Zealand has moved from mono-cultural domination to accepting and then celebrating diversity. Maori have moved from having little influence outside their own affairs to a fuller share in the nation's wealth and a role in its decision making.
Colonial exploitation of minerals, of the ability to transform the land to exotic pasture and forests, of abundant water and energy and of remoteness from other nations have all left legacies. Under-valuing of energy, water and rights of waste disposal have consequences of excessive use and waste and are matters modern New Zealand is treating seriously as it seeks a sustainable future. As a remote and rugged country it has challenges for transport of people and goods. There is a record of endeavour in shipping, railways and air transport.
Much of this experience of modern New Zealand that a traveller can experience finds expression in the physical historical remains of the past - its archaeology. The past can validate the authenticity of experience of the present. Historic heritage is an important part of "Brand New Zealand". Just a tour of archaeological sites? - of course not - but include a few, chosen around your interests.
Why visit archaeological sites? - Its the closest we can come to time travel, travelling in both space and time. It exposes other ways of being human in a landscape which may have a modern use that is familiar and less remarkable. Another view is that archaeology is more than the academic discipline but includes the experience of the remnants of the past in their landscape context and in their mutual interconnection as an itinerary. And it often takes one away from the common tourist destinations, to where happen-chance delivers cultural experiences of today's world, that become stand-out experiences for a traveller.
New Zealand has many Maori and other archaeological sites that can be visited. Interpretive signs are not often a feature of sites and visitor centres are very rare so some prior research will often make visits more enjoyable. In some places there are tours that specialise in local cultural sites but they are not common. Independent travel is the best way to see these sites.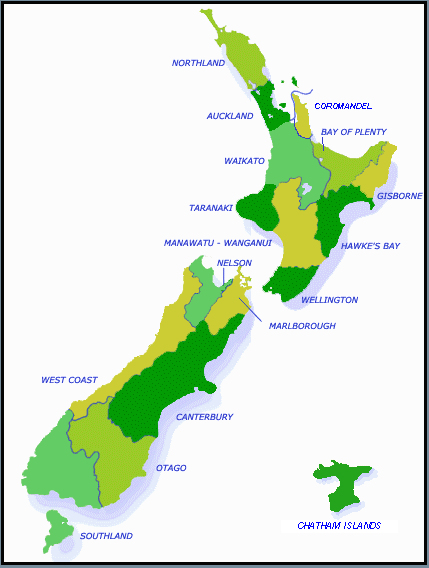 This listing is arranged around the regions on the map. The map regions are those with separate sub-categories listed below. There are many more archaeological sites in New Zealand than covered here.
Unless specifically noted the sites are normally open to the public, but there may be exceptions for particular events or site maintenance or restoration work.
Where travel times are stated they are by car. At most places only a modest level of fitness is required to see the site. Virtually none have paved paths to wheelchair standard.
The Star System
- based on visitor experience rather than purely archaeological significance.

Not to be missed - world class.

Worth the effort, classic New Zealand sites.

If you have more time these will give you some more variety.
There are many more historical things to visit than have been listed here. Where there are primarily standing buildings or structures still serving their original purpose they have not been included on this website. This is not to say they are not historic or valuable, or even that they cannot be investigated archaeologically, but just they are not commonly thought of as archaeological sites.
Visiting Sites
If you loose your way ask a local. New Zealanders like to help visitors - we travel a lot too. And ask them what they would recommend you see - they just might know a treasure we do not, or be able to tell you a story about our sites that complements what you can see.
A little preparation on New Zealand history and Maori culture will greatly enhance the experience of visiting these sites. Try http://www.nzhistory.net.nz and http://www.newzealandwars.co.nz/ .
Please protect our cultural heritage when visiting these sites. Don't pick up or remove artefacts or take shells or bones from middens, don't walk on stone walls - they are often fragile. Don't worsen soil erosion by following already eroding tracks. Protect the sites from fires. Even grass fires can lead to damage to sites. There are farm animals on some sites. They are often used for grass control in place of mowing. Leave gates as you find them and don't disturb stock. Look for a gate rather than climb a fence. Take your rubbish away.
New Zealand may be lovely - but it is not crime free. Don't encourage car break-ins by leaving valuable items in view, even at the most isolated places.
Freedom camping - may be OK in some places but it can detract from the enjoyment of places by others - be considerate.
Support sustainable tourism:
Rotorua Sustainable Tourism Charter
Green Globe 21 Sustainable Tourism Certification
Themes
There are icons beside the names of many of the sites - they give a quick indication of the nature of the site:
Icon
What it Means
Star Sites

Maori sites - other than defensive ones. The icon is a decorated gourd (hue)
Wairoa Village
Maori defensive sites - Pa. These are found commonly throughout the North Island and in the north of the South Island but become rare further south. The icon is a stone club (patu)
Maungakiekie
Coastal defence sites - on the major harbours. The icon is a 19th century coastal defence gun.
Taiaroa Head
New Zealand Wars sites - by both Maori and the colonial forces. These are mostly in the northern North Island. The icon is an Armstrong breech loading gun used in the wars by the British troops.

---

Landscapes of Conflict, A Field Guide to the New Zealand Wars. Nigel Prickett, (Random House. 2002)

NZ Redoubts, Stockades & Blockhouses 1840-1848. A Walton (pdf on-line)

Ruapekapeka
Gold / bullion mining sites - Coromandel, West Coast and Central Otago are the main centres for these. The Coromandel mines produced more silver than gold.
star site
Other mining sites - tin, sulphur, copper, tungsten, mercury, asbestos, iron, kauri gum and coal are among the minerals mined in the past.
star site
Industrial sites

---

Nigel Smith Heritage of Industry. (Reed, 2001)

Mathew Wright New Zealand's Engineering heitage1870-2000. (Reed 1999)

Brunner Mine
Railway heritage

---

David Leitch and Brian Scott. Exploring New Zealand's ghost railways. (Grantham House, 1998) is recommended for the NZR lines.

Euan McQueen Rails in the hinterland, New Zealand's vanishing railway heritage.(Grantham House 2005) is good too.

Rimutaka Incline
Guides
Two published guides are particularly worth while:
The Penguin Field Guide to New Zealand Archaeology Kevin L. Jones 2007 Penguin Books.
Landscapes of Conflict, A Field Guide to the New Zealand Wars Nigel Prickett 2002 Random House.
Exploring Aotearoa, Short walks to reveal the Maori landscape Peter Janssen, 2012, New Holland.
Some regional guides exist and are listed on the regional category pages listed below. The bookshops at the local museums are a good source for these. Department of Conservation (DoC) visitor centres will usualy have information on historic sites in the DoC estate. Specialist publications on railway and industrial history can be found which often have information on such archaeological sites.
On the Web
Heritage New Zealand Pouhere Taonga places to visit (only some of which are archaeological) Link.
Department of Conservation our heritage Link.
Engineering New Zealand engineering heritage - only some of the heritage sites have an archaeological presence Link.
Dayout.com is a commercial site - you have to join to see the detailed information - but for many sites this is very good. Look at the heritage / historic places category.
Waymarks Maori Historic Sites has only a few entries but they are well documented.
Regional Lists
Subcategories
This category has the following 5 subcategories, out of 5 total.
Pages in category "Sites to Visit"
This category contains only the following page.