Category:Midden
From Archaeopedia
Midden Sites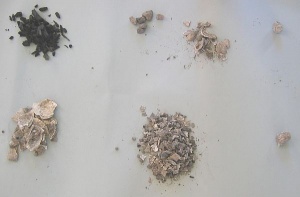 Midden sites generally refer to rubbish dumps. Most commonly in Maori contexts in New Zealand this refers to shell deposits in rubbish contexts.
Sub-Categories
Related Features
---
Projects
Below are projects that included midden sites.
---
Subcategories
This category has only the following subcategory.
F
Pages in category "Midden"
The following 5 pages are in this category, out of 5 total.