Category:Health and Safety
From Archaeopedia
Health and Safety in NZ Archaeology
Introduction
This part of the website is a portal to information regarding Health and Safety issues for archaeologists working in New Zealand. While every attempt to keep the relevant you should look at the various resources here and elsewhere to best stay SAFE!

Legislation
New Zealand has recently completely revised its safety legislation - the Health and Safety at Work Act 2015.
WORKSAFE New Zealand is the best place to go for guidance on the Act and requirements for employers. The site includes templates which can be used for generating necessary documentation.
They have an advice line 0800 600 181 and on-line help enquiries here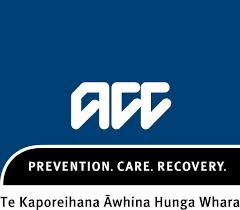 Archaeology and Accidental Compensation Commission (ACC)
Employers and the self-employed must be registered with ACC.
ACC website. See in particular their section on preventing injuries.
---
Safety in Fieldwork Practice
Field Survey
Working in the field can be one of the most dangerous places for an archaeologist. Surveys often take you through difficult terrain which can lead to all sorts of issues.
General Health Advice
Be Sun-smart: "Slip, Slop, Slap and Wrap' - Skin cancer is a real problem for archaeologists and you all know the drill!
General Safety Advice
Work in pairs
Ensure that somebody knows where you are going and when to expect you return especially if you can't work in pairs
Ensure you have a GPS and mobile phone and they are fully charged when in the field
Identify areas that are unsafe and avoid if possible e.g., cliffs, tidal zones etc
Stock - Even farmers are injured and killed when handling stock - you are not immune! Treat proximity as a risk
Today's intensive farming often utilises ag-chemicals - ask a responsible person about any risks to yourself.
Quadbikes
These are incredibly dangerous and we know of archaeologists who have had issues with these. There is no doubt that they can be very useful for field surveys so a few things should be kept in mind:
Realise that they are not toys and recognise that they can hurt and even kill you
Ensure you have some training and practice on them with somebody who knows how they work
Do not go over terrain that is too steep or rough: just get out and walk!
There are some good online resources:
Farmsafe - which has a farm quadbike drivers licence scheme.
On Construction and Demolition Projects
Construction/demolition sites are very dangerous places for archaeology. Many construction projects require archaeologists to be qualified in basic construction site safety protocols. You may have to go an course on site safety before being admitted to a project site. Sites will often have a safety ticket system to be completed for each job - follow the rules!
Safety Gear
(Often referred to Personal Protection Equipment/Clothing or PPE/PPC) including:
Visibility Jackets - use the ones with reflectors
Safety boots (steel caps)
Hard hat
Optional gear that may be necessary include:
Safety googles
Masks
Gloves
General Principles to Follow
Communicate frequently with the construction/demolition team to identify, avoid, isolate and minimise hazards
Check site hazard boards regularly before entering a project area.
Don't go where your presence will be unexpected - clear it first with the supervisors.
If you are working near machinery keep in eye contact with the operator.
Don't walk under craned loads, don't put your hands or feet under craned loads.
Confined spaces are hazardous (not just wells - see following) - you can't see or necessarily smell a gas asphyxiation risk.
On large earthworks / mining sites bulk haul vehicles may travel on the right hand side of the road (consistent with their countries of origin) and other vehicles will follow this. Check before proceeding!
Traffic Control
Backing Vehicles are a major hazard to pedestrians on work sites and a major cause of fatal accidents. Here is a Worksafe guidance note.
Wells
Wells are popular for archaeologists and although often good places for artefacts they are dangerous for archaeologists.
Importantly it is against the law to go into a well (that has any depth) without the proper safety gear and rescue plan. So our advice is essentially not to do it!
Known or potential wells should be identified clearly and properly covered to prevent accidental falls.
Alcohol and Drugs
Don't overlook having to deal with these. They are potentially a very serious issue particularly when vehicles and machinery are involved. Not all users and abusers are obvious. If you do not have policies and procedures established then your ability to apply some retrospectively can be limited. And there are not two rules, one for staff and another for managers.
Canterbury Earthquake Recovery
The construction industry in Christchurch has adopted an admirable Rebuild Safety Charter. If you are working there you may well have to follow it.
---
During excavations
Risks
You need to make your own list and check for each site that there are not ones specific to the location - here are a few starters:
Sunburn - can have short term consequences - and certainly is a long term cancer risk. Prevention is known to all. Shelter should be available for breaks. Supply sunblock.
Spider bites - Katipos on beaches, Aussie Red Backs in Central Otago and Taranaki, White Tailed Spiders (maybe - not proven). Awareness / avoidance for prevention. Medical aid if suspected.
Wasp and bee stings - acute reaction. People usualy know if they have had reactions in the past - ask, and don't wait for the symptoms if an acute reaction is possible - get medical help.
Trench collapse - regularly kills construction workers and has killed archaeologists too. Prevention is the proper safety planning of excavations. Collapses happen without warning (particularly so in drying sand). Victims are hard to rescue and fatalities are very often the outcome even of partial or shallow burial.
Giardia / Cryptosporidium - These infective cysts cause severe persistent gastric upsets and can be fatal with immuno-impared individuals. They occur in water contaminated with animal faeces. Ingestion is the infection route. As few as one cyst may be infective. Archaeologists working in wetland sites have been infected. Hand-washing before eating is basic when in contact with at-risk water. Face masks will assist if there are splashes / aerosol infection routes. Have hand-washing facilities available and face masks if appropriate.
Cyanobacteria toxins - blue green algae commonly bloom in shallow freshwater lakes - they are not always visible. Some species produce toxins at times that can be hightly toxic if ingested and can cause illness through skin contact / breathing of aerosols. Beware in wetland excavations adjacent to open water. Some local authorites operate a warning system for lakes. Don't drink from, or recreate in suspect lakes.
Tetanus - Encourage participants to have immunisation shots and boosters for those who have not had them recently.
Participant Health Issues - These can usually be managed - but if they may need assistance then you need to know.
---
See the page on lab safety on this site, linked below.
---
Safety in the office
We may like to think of ourselves as Indiana Jones but most of our time is spent in offices and dangers lurk even there!
---
Safety and Contracts
Employing subcontractors can leave as much responsibility with the party letting the work as if the subcontractors were employees. Essentially the person letting the work cannot contract out of their responsibilities in this area.
It is legitimate in appropriate circumstances to require the subcontractors to have their own health and safety plan but where the employer is contolling a work site, directing work, or may be aware of hazards not obvious to the subcontractor the employer must have its own systems in place to manage risks.
---
Useful Resources
Links
Pages in category "Health and Safety"
This category contains only the following page.