Category:CFG Heritage
From Archaeopedia
CFG Heritage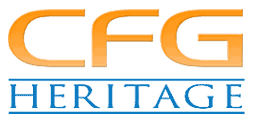 From the CFG Heritage Website (2007)
Mat Campbell, Louise Furey and Warren Gumbley formed CFG Heritage Ltd in 2005. Previously we worked individually as archaeological consultants. Collectively we bring together considerable and varied experience in pre-European, Maori and historic European archaeology and count among our clients: government agencies, territorial local authorities, forestry companies, planning companies, developers as well as private clients. Based in offices in Auckland and Hamilton, we routinely work in Auckland , Northland, Waikato, Thames/Coromandel, Bay of Plenty and have worked throughout New Zealand.
Warren and Louise have since left the business.
Location
Contact
Previous Projects
Excavations described here are are listed below.
---
Pages in category "CFG Heritage"
The following 3 pages are in this category, out of 3 total.