Cassels Richard
From Archaeopedia
Richard Cassels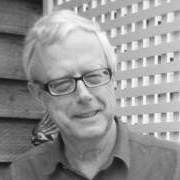 Richard is a graduate in archaeology from Cambridge University and was appointed to a lectureship in Auckland University in the tradition of such appointments: Golson, Shawcross and Bellwood. In his time at Auckland he specialised in economic archaeology and a series of research projects and papers followed.
His subsequent career took him to museums, directing Otago Museum, the West Australian Museum - Maritime and as a divisional manager in the Queensland Museum - Brisbane.
More recently he has been an environmental activist in Brisbane and is the Director of Climate Leadership - an Honorary Reserach Fellow at Griffith University.
External Sources
Griffith University Staff profile http://www.griffith.edu.au/business-commerce/asia-pacific-centre-for-sustainable-enterprise/staff/richard-cassels
Edmund Rice Network Oceania http://www.edmundrice.org/The-Real-Climate-Debate
Puke Ariki story about Kaupokonui http://www.pukeariki.com/Research/TaranakiResearchCentre/TaranakiStories/TaranakiStory/id/586/title/moa-hunting-ground-reveals-past.aspx
Bibliography
1972 Human ecology in the prehistoric Waikato, Journal of the Polynesian Society 81(2):196-247.
1972 Locational analysis of prehistoric settlement in New Zealand. Mankind 8:212-222.
1976 NZAA Seminar Nelson March 1976 A report. NZAA Newsletter 19(2) 73-85.
1979 Early prehistoric wooden artefacts from the Waitore Site (N136.16), near Patea, Taranaki. New Zealand Journal of Archaeology 1:85-108.
1984 The role of prehistoric man in the faunal extinctions of new Zealand and other Pacific Islands. In P S Martin and R G Klein eds, Quaternary extinctions: A prehistoric revolution. Arizona University Press, Tuscon: 741-767.
and Kevin L Jones, A Walton and Trevor H Worthy 1988 Late prehistoric subsistence practices at Parawanui, Lower Rangitikei River, New Zealand. New Zealand Journal of Archaeology 10:109-128.
and A. Walton 1991 Excavation of a small settlement site (Q22/21) near Waverley, South Taranaki. Archaeology in New Zealand 34(4): 186–201
and A. Walton 1992 Some historical agricultural features near Waverley, South Taranaki. Archaeology in New Zealand 35(2): 101–108
Coster J and R Cassels 1979 Archaeology in the north: A weekend seminar. NZAA Newsletter 22(3):122-127.
Fox, A and R J S Cassels 1983 Excavations at Aotea, Waikato, 1972-75. Rec. Auckland Inst. Mus. v.20:65-106.
Unpublished
1975 Julienne Stretton and Richard J. Cassels Whangaruru North Head Archaeological Survey.
1981 Archaeology in the Bay of Islands Historic and Maritime Park.