Britomart
From Archaeopedia
Summary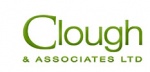 The Britomart Archaeological Project represents one of the major archaeological projects carried out in New Zealand. The structural remains of the wharves, jetties and railway station have all substantially enriched our understanding of the workings of Auckland harbour during the latter part of the 19th and early 20th centuries. Despite the relatively poor contexts the artefacts provide a useful closely dated collection for comparison with other historical sites and as such provide the basis for ongoing research throughout New Zealand. Most dramatically, the project highlights one of the most substantial engineering feats carried out in 19th century Auckland: the demolition of Point Britomart to reclaim land suitable for transport and industrial facilities required for the growing colonial city. The reclamation provided a platform to build the new 1885 Railway Station replacing the small Point Britomart station to the east, which consisted only of a small wooden structure for passengers. The Queen St Railway Station, close to the downtown shopping area, the ferry building and the tram terminus, brought thousands of people in and out of downtown Auckland. The station building itself had good facilities including public bars and appears to have been well received by Aucklanders. Unfortunately, the building of the CPO in the early 20th century was the first phase of a plan to move the railway station to a larger site away from the downtown area. Passenger rail travel in Auckland is yet to recover from this shift, but the new station at Britomart opened in 2003 and its integration with the CPO brings 21st century Aucklanders a chance to travel to the heart of the city as they did in the Victorian era.
---
Location and Date
Britomart, Downtown Auckland. New Zealand
Excavations between 2001-2003

<googlemap lat="-36.844684" lon="174.769843" zoom="16" width="200" height="200" selector="no" controls="small">-36.844684, 174.769843, Britomart Excavations</googlemap>
---
Boat
Parts of a boat and an identified at Britomart.
Wharves and Jetties
Parts of the Queen St Wharf, Gore St Jetty and other piles found at Britomart.
Railway Station
Type
Late 19th Century, Early 20th Century Excavations
---
Team
Archaeologists
Specialists
Conservation
Dilys Johns, MA Wooden artefacts
Tim Mackrell Photographer, wooden artefacts
Rod Wallace, PhD Wood identification
---
Artefacts
Large collection of artefacts from the reclamation fill.
---
Publications
Excavation Report: Excavations at Britomart (R11/1379), Auckland (2005). Clough & Associates Monograph Series No. 1 Available from Clough & Associates Website
Other
Bickler, S.H., B. Baquie, R. Clough. 2004. Excavations At Britomart, Auckland. Archaeology in New Zealand 47(2):136-152.
---